Under All-Seeing Eyes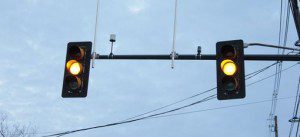 From Shawn Musgrave for the Boston Globe, concerns about the privacy of law abiding motorists whose whereabouts are tracked by the expanding reach of law enforcement technology.
An excerpt from the article: "… high-tech license readers, now mounted on 87 police cruisers statewide, scan literally millions of license plates in Massachusetts each year, not only checking the car and owner's legal history, but also creating a precise record of where each vehicle was at a given moment. The records can be enormously helpful in solving crimes — for example, Fitchburg police used the technology to catch a serial flasher — but they increasingly make privacy advocates uneasy.
Use of the technology is outstripping creation of rules to prevent abuses such as tracking the movements of private citizens, or monitoring who visits sensitive places such as strip clubs, union halls, or abortion clinics. A survey of police departments that use automated license readers found that fewer than a third — just 17 out of 53 — have written policies, leaving the rest with no formal standards for who can see the records or how long they will be preserved."