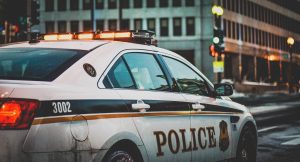 For more than 12 years, Washington State Patrol troopers have been searching drivers from minority communities, particularly Native Americans, five times more often than whites, FIJ grantees Jason Buch and Joy Borkholder,  report for InvestigateWest.
Their investigation also found that although there is a state law requiring that officers file reports on the race of drivers they stop, state troopers have done this only three times in the last 15 years.
For many people from communities of color in Washington State, Buch and Borkholder's findings showed statistically what they have experienced in person for years.
Photo by Matt Popovich on Unsplash