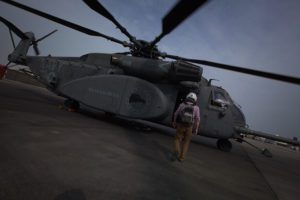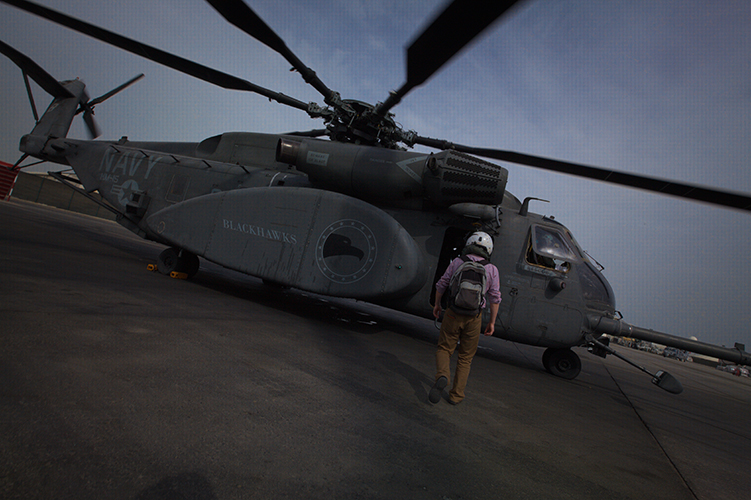 The Navy's aging fleet of minesweeping helicopters is in disrepair. In fact, less than a fourth of the 28 remaining Sea Dragons are in flying shape at any given time, according to a two-part report by Mike Hixenbaugh and Jason Paladino in The Virginian-Pilot.
In partnership with UC Berkeley's Investigative Reporting Program, the pair reported that the Navy needs to keep the Sea Dragon in service through at least 2025, and likely for years beyond that, because there is no viable replacement for the aircraft – despite the growing threat posed by mines.
More than a quarter-million ocean mines are held in the inventories of 50 navies around the world, including Iran, China and North Korea.
(In accompanying photo, Virginian-Pilot reporter Mike Hixenbaugh boards a Navy MH-53E Sea Dragon helicopter in Bahrain while on a reporting assignment for UC Berkeley's Investigative Reporting Program. Photo by Jason Paladino.)
[Reporting sponsored by the Ethics and Excellence Foundation.]