The Jewish Week Honored in Casey Medal Judging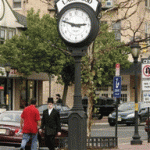 Reporter Hella Winston and editor Robert Goldblum have received an Honorable Mention for their series "Child Sexual Abuse in the Ultra-Orthodox Community" by the The Journalism Center on Children and Families, which awards the Casey Medal for Meritoroius Journalism. The series ran in The Jewish Week (New York). The award citation reads: "The ultra-Orthodox Jewish community has a long history of handling problems like the sexual abuse of children internally without reporting or cooperating with law enforcement officials. Instead, suspects are subject to a process that involves rabbis, religious tribunals, social workers and community watchdogs. This shadow system ultimately denies justice to victims, casts out whistleblowers and enables perpetrators to continue endangering children. The Jewish Week's coverage encouraged abuse victims to come forward and spurred mainstream media outlets into action. The judges praised the series for sending a message to ethnic media to be unafraid to air and take on problems in their own communities."
The Fund for Investigative Journalism gave financial support to Winston's reporting on this issue in Lakewood, New Jersey.
Cold Case Investigation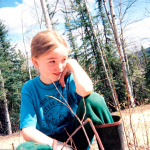 Bonnie-Sue Hitchcock reports on why Alaska authorities had shelved the homicide investigation into the shooting death of a young boy, Durga Owens,  in a remote area north of Fairbanks.
Listen to her two-part report on Alaska Public Radio.
Prestigious Awards Go To FIJ-Supported Journalists
It's been an extraordinary year for journalists working with support from the Fund for Investigative Journalism.  In recent months, ten FIJ-supported grantees have been recognized for exemplary work just completed, or in progress.
Trevor Aaronson, writing for Mother Jones, won first place in the national/international category of the Data Journalism Awards, an international competition, for his article, "The Informants." Aaronson examined terrorism prosecutions and discovered that a series of high-profile cases had started as FBI stings where the means, the plot, and the co-conspirators were all supplied by the FBI.  Mother Jones produced a video presenting a behind-the-scenes look at Aaronson's data-driven investigation. In addition to receiving financial support from the Fund for Investigative Journalism, Aaronson was supported by a year-long fellowship with the Investigative  Reporting  Program at the University of California-Berkeley. Aaronson was also named a finalist for the 2011 Livingston Awards for Young Journalists.
Sarah Favot, Kirsten Berg, and Jenna Ebersole, of the New England Center for Investigative Reporting were named finalists for the 2011 Livingston Awards for Young Journalists, for their project entitled "Our Youngest Killers," which documented how a crackdown on "super predators" in Massachusetts developed into a profoundly inequitable system of justice for adolescents.
Bob Butler and Jessica Williams, reporting for The Lens of New Orleans, won a national Edward R. Murrow Award for Online News, Audio Investigative Reporting, for their investigative report: "One homeowner's travails: Even after more than six years, family can't move back into 'new' house." The story documents a New Orleans woman's unsuccessful efforts to rebuild her home, which had been ravaged by Hurricane Katrina, because she followed her mortgage company's instructions to use most of her insurance proceeds to pay off her mortgage. Butler is a fellow with the G.W. Williams Center for Independent Journalism, which was also named as a winner of the award.
Isabel Morales and Julián Reséndiz, writing for the Dallas Morning News, won first place in the Texas Associated Press Managing Editors award for Spanish Language News, for their story "Claman justicia por sus muertos," on human rights violations in Colombia.
Jason Berry won the Investigative Reporters and Editors Book Award, for his book "Render Unto Rome: The Secret Life of Money in the Catholic Church" published by Crown Publishers. The judges of the Investigative Reporters and Editors award applauded Berry's work for "shining a bright light on the shenanigans and inner workings of the Catholic Church" as he "uncovers abuses of the trust of church members by influential bishops who diverted funds intended for philanthropic purposes into accounts used for plugging Vatican operating deficits or defending priests accused of pedophilia."
Susan Southard was a finalist for the 2012 J. Anthony Lukas Work-in-Progress Award for her book, "Nagasaki," which will be published by Viking Penguin. Her book will tell the story of five "hibakusha" (bomb-affected people) who were teenagers in 1945 when the U.S. dropped the atom bomb on Nagasaki, Japan.
Hella Winston, writing for The Jewish Week, won the 2012 Simon Rockower Award of Excellence in Jewish Journalism first place award for news reporting in large circulation newspapers. Her story, "In Lakewood Abuse Cases, 'A Parallel System Of Justice'" revealed the intimidation faced by Lakewood New Jersey families who try to report allegations of sexual abuse within the Orthodox Jewish community to secular law enforcement. The judges' comments: "Thoroughly reported, well-written story about an important problem and pressing moral issue. Kudos to the writer and her publication for bravery, and for handling story in such a professional manner."
Mc Nelly Torres of the Florida Center for Investigative Reporting won two awards for her investigative report, "School of Hard Financial Knocks," exposing how Florida school districts misused funds intended to help low-achieving students. She won second place for Online Investigative Reporting from the Society of Professional Journalists, which sponsors the Green Eyeshade Award, and a special citation for investigative reporting in small market print publications from the Education Writers Association.
Rebekah L. Cowell, writing for The Independent Weekly (Durham NC), won a 2011 Sigma Delta Chi Award for Investigative Reporting (non-daily publication). Her "Waste Land" series documented how low income and minority communities get stuck with other people's waste in the form of city dumps, landfills, waste transfer stations, and hazardous waste sites.
Kelly Virella, Marc Fader, Anthony Smyrski, and Jarrett Murphy, writing for City Limits (New York City), won a 2011 Sigma Delta Chi Award for Magazine Investigative Reporting (regional/local circulation), for their "Behind Bars" series. Their investigation found that some prison staff never face consequences such as prosecution or loss of job for sexually abusing inmates, and that some guards have even conceived children with women prisoners.
The Fund for Investigative Journalism is proud to have supported such important work, and congratulates all the journalists who have been recognized as finalists and winners of these prestigious awards.
The Fund's grant-making program is made possible by support from the Park Foundation, the Gannett Foundation, the Ethics and Excellence in Journalism Foundation, the Green Park Foundation, and generous donations from family foundations and individuals.
Parks for Sale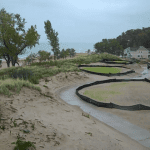 Reporting for MSNBC.com, Robert McClure of InvestigateWest finds that city and state parks around the country are being developed into golf courses, condominium – hotel complexes, and parking garages, all to raise funds for cash-starved government bodies. This, despite promises to maintain open and recreational space that relied on federal funds for land acquisition and improvements. The National Park Service has an oversight role, but as InvestigateWest reports: "Park Service staffers strive to keep on top of park conversions… They rely on Google Alerts to help them know when a park is undergoing conversion, [former Park Service official Michael D.] Wilson said. 'It's amazing how many conversions we discover just because Google sends an article to staff about a park in Podunk, Ark. being converted to some other use,' Wilson said."
The Vanishing Girls of Pakistan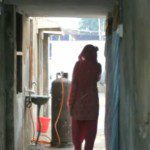 Reporting for the Atlantic, Habiba Nosheen and Hilke Schellman describe the fate of girls in Pakistan: aborted and abandoned by families who prefer boys.
The birth of a girl is cause for mourning in a country where parents calculate the cost of having male or female children. As their report explains:
"A recent United Nations report on sex selection cites the Population Council's research that only 20 percent of females in Pakistan enter the labor force. This means that most women in Pakistan can't support their parents financially after they retire. Because the government offers little or no assistance for retirees, someone has to take care of Pakistan's elderly, and that responsibility typically falls on sons. For parents here, having a son often means having a retirement plan, while having a daughter can mean losing your savings to the dowry."
In this video, Nosheen, who is from Pakistan, tells how her reporting began with memories of the grief-stricken reaction to the birth of her younger sister.
The Roots of Albanian – American Organized Crime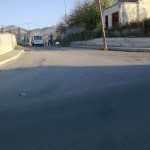 Kevin Heldman reports in Capital New York about the origins of a murderous Albanian crime syndicate: Tirana, Albania. He traveled there to meet their crew members, and has filed the first part in a series. He tracked down one of the crime syndicate's former enforcers to a town two hours from Tirana: "He worked primarily as muscle and as a driver for some big-time pot dealers. One of them was like a father to him, he said.  He said he had been moving 600 pounds a week.  He said he's not scared of the police, but he's scared of beef with other gangsters.  I told him I'd be careful not to identify him. He said he got paid $15,000 to drive 30 minutes a week, and asked me if I could even imagine how much they must have been moving.  The crew bought weed from Vancouver into the U.S. He himself said he had about 20 kids working for him. He said kind of apologetically that if he worked in construction he would make only $400 or $500 a   week. …
"He talked about some ultraviolent guys he was with on muscle jobs who pounded away on people longer and harder than they needed to, who threatened to rape a man they were beating, who actually had to be talked down and told to chill. He said he himself used to hurt people with baseball bats, and that it's easier than you think to kill a man."
FIJ Awards Grants to Investigative Journalists
WASHINGTON – The Board of Directors of the Fund for Investigative Journalism has awarded $104,000 in grants for 26 independent investigative projects in the United States and overseas.
The grants provide the resources necessary to travel, interview sources, and research documentary evidence. The Fund's grant-making program is made possible by support from the Park Foundation, the Gannett Foundation, the Ethics and Excellence in Journalism Foundation, and generous donations from family foundations and individuals.  Funding from the Green Park Foundation enabled the Fund to make specialized grants investigating climate change issues in the U.S. and overseas, and investigating economic inequities in the U.S.
Journalists receiving grants are:
Trevor Aaronson, Florida Center for Investigative Reporting
Marc Ambinder and David Brown, co-authors
Christiane Badgley, multi-media reporter and producer
Stephen Fisher, a California-based writer
Matthew Fleischer, a Los Angeles-based writer
Laura Frank, I-News Network (Denver)
Christoph Gielen, a New York City-based photographer
Laura Herbst, a North Carolina-based writer
Anne Keala Kelly, a Hawaii-based filmmaker and independent radio reporter
Christopher Ketcham, magazine journalist
Daniel Levin, filmmaker
Anna Limontas-Salisbury, a multi-media journalist
Elivan Martinez, Centro de Periodismo Investigativo
Susan Mernit, Oakland Local
Barbara Moran, a science and investigative reporter based in Boston
Madeline Ostrander, a Seattle-based writer who covers environmental and social justice issues
Nicole Pasulka, Mother Jones
Emily Ramshaw, Texas Tribune
Leah Samuel, PublicSource (Pittsburgh)
Ken Silverstein, a Washington DC-based writer
Michael Stoll, San Francisco Public Press
Lee van der Voo, InvestigateWest contributor
Diana Washington Valdez, El Paso Times
Hella Winston, The Nation
Stephanie Woodard, a freelance writer for Native American-owned publications
The grantees will investigate topics ranging from the exploitation of vulnerable populations and environmental resources, to corruption and malfeasance in local, state, and federal government. Specifics of their projects are confidential until they are completed. In addition to funding, interested grantees receive editorial guidance from mentors through a partnership with Investigative Reporters and Editors. Selected grantees may be eligible for fellowships with the Schuster Institute for Investigative Reporting at Brandeis University.
The awards being announced today were made during two grant cycles, during the winter and spring. Another series of reporting grants will be issued in the fall.
The Fund for Investigative Journalism is an independent, non-profit organization that has supported hundreds of public service reporting projects since 1969, when it provided funding for Seymour Hersh to investigate the massacre of Vietnamese civilians by American soldiers in My Lai. His stories won the Pulitzer Prize.
Read more about Fund-supported projects and instructions for grant applications at www.fij.org. Journalists with questions about the application process are encouraged to contact executive director Sandy Bergo by phone, 202-803-5151, or email, fundfij@gmail.com.
Billboard Industry Investigation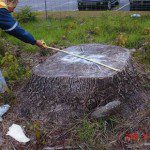 FairWarning's investigation of the billboard industry and its regulators finds illegal, poisonous, tree-clearing practices:
"Robert J. Barnhart was a crew chief for a billboard company, and a soldier in a war on trees. Trees were the enemy if they spoiled the view of a billboard. On days of an attack, Barnhart, 27, would arrive by dawn at Lamar Advertising Co. in Tallahassee, Fla. After removing the magnetic Lamar logo from a company truck, he would set forth with a machete, a hospital mask and a container of what he described as a 'pretty gnarly' herbicide."
And a five year long federal research project on whether flashing billboards distract drivers, with suspect results:
"According to records obtained by FairWarning under the Freedom of Information Act, expert reviewers have told the [Federal Highway Administration] that the study appears to have been botched. The key findings vary so wildly from previous research that, as one reviewer put it, they 'are not plausible.' …
"In the FHWA study, recorded glances were so brief that none came close to 2 seconds or even 1.6 seconds. Only about 1 percent were above three-quarters of a second. In fact, the average was slightly below one-tenth of a second—a number both expert reviewers considered almost impossible.
'The reported glances to billboards here are on the order of 10-times shorter than values reported elsewhere,' one reviewer wrote. 'The pattern of results certainly raises questions over the quality and legitimacy of the underlying data.'
Said the other: 'The data reported as average glance durations are not plausible.'"
Climate Change in Mongolia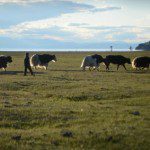 (Mongolia) – As Daniel Grossman reports for Public Radio International's The World: "Mongolia's nomadic herders make up roughly half the country's population, but their traditional lifestyle is seriously threatened by climate change.  ..Grossman recently met with a family of nomads who are being affected by the changes and an American scientist who's chronicling them." The sudden hot spells and cold spells have changed the rain patterns. "The herders say this is a huge problem. 'If the grass is not growing well,' Hurelchuluun asks, 'then what the animals will eat? If the animals die, what's the future for us?'"