Life Without Parole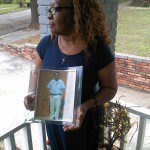 From David Krajicek for The Crime Report, an investigation of long sentences that test the question: how much punishment is enough? Focusing on Aaron Johnson of Alabama, convicted after a fourth trial for a 1994 murder, Krajicek writes: "His story is an example of the enduring after-effects of the politicization of American justice through legislated sentencing mandates. A generation ago, experts say, Johnson likely would have served fewer than 20 years for a comparable crime. Even today, he would be parole-eligible in many states.
"Instead, he is caught in the country's lifer bubble, roughly 175,000 strong and growing—a neglected remainder of the lock-'em-up frenzy of the 1980s and 1990s. The number of lifers today is comparable to the entire U.S. prison population in 1968. The racial imbalance is striking: Half of all lifers are black, four times the percentage of African-Americans in the U.S. population.
"Yet so far lifers have been excluded from reform discussions, even though the country's long-term prisoners are the core constituency of the methodical mass incarceration that is widely viewed as racist and ineffectual."
[Reporting sponsored by The Ethics and Excellence in Journalism Foundation.]
Photo of Dinah Robinson, Johnson's mother, by David J. Krajicek
Armenian Journalist Weighs Differences Between Press Freedoms and Threats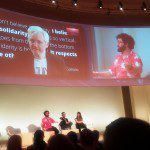 The Fund for Investigative Journalism is sending six training fellows to conferences and symposiums across the globe. Marianna Grigoryan, the editor-in-chief and an investigative reporter for MediaLab.am in Yereven, Armenia, recently attended the Logan Symposium in Berlin, which was organized by the Centre for Investigative Journalism (CIJ).
Thoughts About Today and T

omorrow

 From the Logan CIJ Symposium
By Marianna Grigoryan
I had the honor of attending the Logan Symposium in Berlin, thanks to the Fund for Investigative Journalism. The symposium covered secrecy, surveillance censorship — and the defense of freedom, democracy and a free press.
Attendees heard from numerous speakers, including Edward Snowden and Julian Assange.
"You have to actually risk something if you want things to get better," Snowden told us during a live video feed.
I traveled from sunny Yerevan to cold Berlin. Accompanied by gloomy March clouds, I hurried to the Berlin Congress Сenter every day. I compared lives in the two cities, taking notice of people's moods. I thought about my city, where the rich and the poor are polarized. And I asked myself if reporters truly have the power to change things and influence lives.
Can Colombia's Displaced Go Home Again?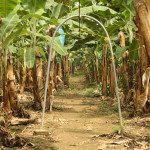 From Camila Osorio for The New Republic. Is it a new day in Colombia for the millions of peasants who were forcibly displaced from their land by paramilitaries or guerrilla groups during the past several decades? A land restitution law and peace process are in place, but for many, who have been threatened, and know of activists who were murdered, the choice is not clear. "The expectations are high, but so is the fear," writes Osorio.
[Reporting sponsored by The Reva and David Logan Foundation.]
Photo credit: Camila Osorio
Blood Rubies: A Troubling Pattern of Violence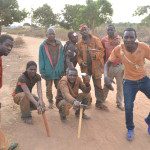 From Estacio Valoi, for Foreign Policy and 100Reporters, the story of violence, including shootings and deaths of small scale miners who dig for rubies on a foreign concession in Montepuez, Mozambique.
[Reporting sponsored by The Reva and David Logan Foundation.]
Photo credit: Estacio Valoi
Investigative Grants Awarded
(Washington) – The Fund for Investigative Journalism (FIJ) has awarded $60,600 in grants to journalists working on 13 projects in the United States and around the world. Grants from FIJ help freelancers and reporters working for nonprofit news organizations cover expenses such as document retrieval, travel to develop and interview sources, and equipment rental fees.
The grantees are: (more…)
Investigative Reporting Grants: Application Deadline Approaching
(Washington) The Fund for Investigative Journalism is currently accepting applications for its Monday, May 16 (5 pm Eastern time) deadline. Applications are submitted online. The online form and instructions are available here: Apply for a Grant.  The deadline for the Fall grant cycle is September 26, 2016.
The Fund for Investigative Journalism makes grants to freelance and independent reporters who have ideas, sources, and tips, but need resources to pursue investigative stories. A typical grant is $5,000 and covers reporting costs such as travel and data retrieval; small stipends are also considered.
Call 202-662-7564 or email fundfij@gmail.com with any questions.
Cholera in Haiti and the International Coverup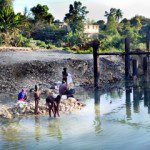 From Pearly Tan, the e-book Cholera in Haiti and the International Coverup exposes how the United Nations initially avoided responsibility for the 2010 cholera outbreak in Haiti by circulating false information, which also delayed response to the crisis. The source is now known to be the UN peacekeepers who carried the disease from Nepal. When they set up camp in Haiti, the disease spread to the main river that flows through the country, the source of water for drinking, cooking, and bathing. From Haiti, cholera has since spread to other countries, and killed at least 9,000 people.
The e-book is available through ITunes.
[Reporting sponsored by The Reva and David Logan Foundation.]
Photo credit: Pearly Tan
The Desegregation Plan That Never Had a Chance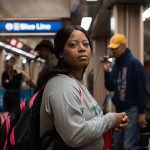 From Maya Dukmasova and Meribah Knight for the Chicago Reader, the story of how political interference halted a promising housing integration program before it had a chance. Dukmasova and Knight are fellows in the Social Justice News Nexus, a program at Northwestern University's Medill journalism school that brings together graduate students and professional reporters to work on in-depth stories.
[Reporting sponsored by The Gannett Foundation.]
Credit: Sunshine Tucker / Chicago Reader