With Gratitude
(Washington) The board and staff of the Fund for Investigative Journalism would like to close out the year with an expression of gratitude for the many individuals and partners who made our work supporting independent investigative journalism possible.
Major Supporters:
The Reva & David Logan Foundation
The Ethics and Excellence in Journalism Foundation
The Ford Foundation
The craigslist Charitable Fund
The Park Foundation
The Morton K. and Jane Blaustein Foundation
The Nicholas B. Ottaway Foundation
The Green Park Foundation
The Gannett Foundation
The Nara Fund
The Herb Block Foundation
Shari and Charles Pfleeger
Connie Rydberg and Nirav Kapadia
Sally Collier and Bob Caiola
Thomson Reuters' "Dollars for Doers" program
The many donors referred by the Catalogue for Philanthropy – Greater Washington
Mentors:
Michael Berens
David Boardman
Tom Brune
Sarah Cohen
Mark Greenblatt
James Grimaldi
Chuck Lewis
Josh Meyer
Deborah Nelson
Ron Nixon
Ricardo Sandoval Palos
Michael Sorkin
Tisha Thompson
Partners:
Catalogue for Philanthropy – Greater Washington
Investigative Reporters and Editors
Schuster Institute for Investigative Journalism at Brandeis University
Society of Environmental Journalists
Advisors:
Gary L. Bostwick, Pro Bono Attorney, Bostwick Law
Stefanie Gerard Cohn, Pro Bono CPA, Raffa
Kyle W. Drefke, Pro Bono Attorney, Orrick, Herrington & Sutcliffe LLP
Eric Fingerhut, Pro Bono Attorney, Dykema
Leigh Riddick, Pro Bono Financial Advisor, Kogod School of Business, American University
Bobby Caina Calvan
Bridget Gallagher
Bev Orr
And a special thanks to the many new supporters who contributed during the past few weeks, leaving messages of encouragement and appreciation for hard-hitting, unbiased journalism.
Crisis in Iowa's wells: Contaminants widespread in private wells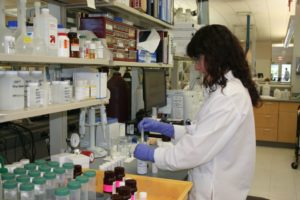 A yearlong investigation by the Iowa Center for Public Affairs Journalism reveals the prevalence of nitrates, arsenic, lead and bacteria in private wells across the state. But the 288,000 Iowans who rely on private wells for drinking water may not truly know what's in their water because their wells aren't required to be tested, according to a three-day series, "Crisis in Our Wells," reported by Lauren Shotwell. Because the water quality in those wells goes unregulated, the health risks are unknown.
[Photo by Lauren Mills Shotwell for IowaWatch: Hannah Lyons, an environmental lab analyst with the Iowa State Hygienic Lab, filtered samples on May 3, 2016, prior to an arsenic speciation test.]
[Reporting sponsored by the Gannett Foundation.]
Wishing the FIJ community a joyous holiday season
A message from FIJ Board President Ricardo Sandoval Palos:
On behalf of the Fund for Investigative Journalism, I'd like to wish you a joyous holiday season. And I'd like to personally thank all of you for your support of independent watchdog journalists.
Without you, FIJ would not be able to do its important mission of helping freelance journalists keep institutions of power accountable.
We are, of course, fortunate to have generous donors like the Logan Foundation – which is giving FIJ $100,000 for the current year – but we are also gratified by the many individual donors who have dug into their pockets to support our journalists.
In recent weeks, about two dozen new donors have contributed to FIJ, some specifically mentioning concern over the spate of fake news and misinformation. Every donation, whether $10 or $5,000, is significant because each shows an appreciation for the role journalists — especially independent investigative journalists — play in our democracy.
With that understanding comes the realization that it takes money to pay for quality journalism.
Over the years, the freelance journalists we have funded have garnered wide attention and honors – including two Pulitzer Prizes, two National Magazine Awards, the George Polk Award and many others.
More recently, the Kentucky Center for Investigative Reporting was honored with an Edward R. Morrow Award for exposing how Kentucky wasted $2 million a year paying elected jailers and deputies in counties that had no jails. More importantly, the package prompted state legislators, amid public outrage, to address findings brought to light by the center's reporting.
Last year, advocates for immigrant youth credited an FIJ-funded series called "Lost Boys" with humanizing an issue that had long played out in the shadows of the juvenile justice system. California Gov. Jerry Brown would later sign legislation prohibiting local probation departments from sharing immigration information with federal authorities.
While we are proud of the accolades and awards, our longstanding mission is to foster journalism that provokes dialogue and debate.
We hope that you will continue being a part of our mission by visiting www.fij.org and making a donation.
Happy holidays.
U.S. Park Service struggles to protect workers from sexual misconduct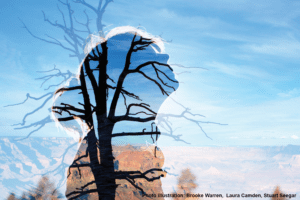 Lyndsey Gilpin interviewed more than 50 people — from park rangers and scientists, to superintendents and a former Park Service director — for her piece in High Country News looking into sexual harassment within the National Park Service. Her reporting, Gilpin said, revealed an agency that failed to protect workers from sexual misconduct, partly because of the agency's culture of machismo, retaliation and a confusing process for reporting and handling complaints.
[Reporting sponsored by the Ethics and Excellence in Journalism Foundation.]
FIJ Awards Investigative Reporting Grants
(Washington) The Fund for Investigative Journalism (FIJ) has awarded $72,350 in reporting grants to 14 reporters or reporting teams working on stories that will expose significant ills in society, government malfeasance and cover-ups, and abuses of people whose voices are rarely heard. The grants cover the expenses of reporting such as travel and public records requests.
The grantees are:
Robin Amer, fellow, Social Justice News Nexus at Northwestern University
Ken Armstrong and T. Christian Miller, co-authors
Steve Burger, WNIN Tri-State Public Media, Evansville Indiana
Elizabeth Douglass, correspondent, InquireFirst
Heath Haussamen, a New Mexico based journalist
Christopher Jensen, reporter, InDepthNH.org
Spike Johnson, an investigative journalist who focuses on humanitarian topics
Jeremy Loudenback, The Chronicle of Social Change
Patrick Madden, WAMU Radio
Jarrett Murphy, City Limits News, a New York City investigative news center
Angie Newsome, Carolina Public Press
Miranda Spivack, an independent journalist working on a series for the Center for Investigative Reporting
Diana Washington Valdez, an El Paso-based journalist
Hella Winston, a New York based investigative reporter
FIJ invites grant proposals to support investigative projects three times a year. The next deadline for applications is Monday February 6, 2017.
Colombia's poor farmers lose land to country's wealthy and powerful
The Vichada region of Colombia, located in the country's eastern plains, has become coveted real estate for corporate agribusinesses and other wealthy interests. An investigation led by Oscar Parra and published in Spanish by rutasdelconflicto.com (translated to English here) documents how the country's powerful — including emerald mining barons, multinational companies, drug traffickers and paramilitary groups — are taking control of land intended for poor farmers. Sometimes land is taken through coercion and violence, sometimes through legal sales that compensate farmers well below the market value of the property.
[Reporting sponsored by donations made through the Catalogue for Philanthropy.]
At South Africa conference, FIJ training fellows share insights about their work
Editor's note: Over the past year, the Fund for Investigative Journalism sent several foreign-based grant recipients to conferences to help them hone their investigative skills. Christian Locka of Cameroon and Mark Olalde, an American based in South Africa, recently attended the African Investigative Journalism Conference held at the University of the Witwatersrand in Johannesburg.
For American in South Africa, FIJ provides opportunity to go beyond 'parachute journalism'
By Mark Olalde
It is never fun sitting through a verbal attack on your work and your industry, even if it is deserved. Time and again at the inspiring, frustrating and eye-opening African Investigative Journalism Conference held at the University of the Witwatersrand in Johannesburg, African journalists grumbled about "parachute journalism" and Western reporters, including an American one like me.
At the conference's closing "lighting talks," I finally worked up the courage to volunteer to talk about my own work. I explained – through my Chicago accent – how the Fund for Investigative Journalism had allowed me to move past the parachute, now spending the better part of the past year and a half in Africa to thoroughly investigate South Africa's abandoned mines.
Family courts imperil children by being too dismissive of abuse claims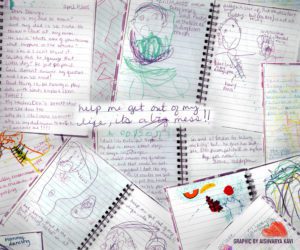 Reporter Laurie Udesky interviewed more than 30 parents and children across the United States in her two-year investigation into systemic problems in the nation's family courts that are endangering children. Her report for 100Reporters, "Custody in Crisis," exposed the peril faced by thousands of children nationwide as family courts give custody to sexually and physically abusive parents. Udesky found an alarming lack of accountability in a family court system that too often dismisses credible evidence of abuse, while relying on dubious theories to subvert the protective parents' credibility.
[Reporting sponsored by the Ethics and Excellence in Journalism Foundation.]
In Mexican tourist town, progress comes with a cost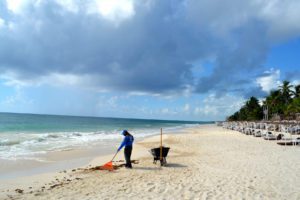 The town of Tulum, on Mexico's Caribbean coast, has become a hugely popular tourist destination for "eco-chic" travelers seeking a boutique beach experience, according to a report by Oscar Lopez for Newsweek. But paradise comes at a price: As real estate values have soared, environmentalists and residents have been forced into battle against rich businessmen and powerful politicians who are seeking to develop the land by any means necessary.
[In photo, a worker cleans a stretch of Tulum's beaches. Though Tulum looks pristine, the town's infrastructure is foundering, with raw sewage spilling into one of the largest underground river systems in the world. Photo by Oscar Lopez.]
[Reporting sponsored by donations made through the Catalogue for Philanthropy.]
Ministries not always forthcoming about how they use donations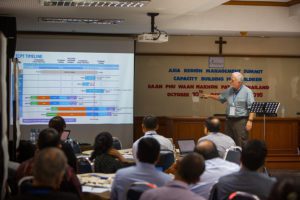 Foundations, corporations and individual Americans gave $119 billion in 2015 to religious charities. Steve Rabey, reporting for the Colorado Springs Gazette and Religion News Service, found that some of these charities aren't very forthcoming about how they spend their money. Reporting for the Gazette, Rabey delved into the financials of some of his community's largest ministries. But not all complied with his request for records — in apparent violation of transparency standards of the Evangelical Council for Financial Accountability. In his piece for RNS, Rabey took a broader look at financial transparency among the country's largest religious ministries.
[In photo, Ed Anderson, Compassion International's chief financial officer, discusses information systems with ministry workers in Thailand in October. Photo courtesy of Compassion International.]
[Reporting sponsored by the Ethics and Excellence in Journalism Foundation.]