After Hurricane Harvey, Houston-area homeowners remain in limbo over flood-damaged homes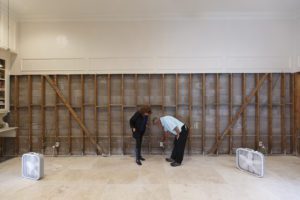 Even after Hurricane Harvey, the best efforts by Harris County officials to purchase the most flood-prone homes won't make a dent in the larger problem, according to the Texas Tribune in a collaboration with Reveal and ProPublica. Despite the obvious need and high demand, Harris County, home to Houston, is plagued by challenges endemic to buyout programs. Limited funds, competing priorities, strict criteria place buyouts out of reach of willing participants. The snail's pace of bureaucracy, which puts homeowners in limbo while creating opportunities for private developers to buy and flip flooded homes, also perpetuates the problem.
In photo by Michael Stravato for the Texas Tribune: Maurine Howard and husband Dave Davis are concerned with load bearing walls that may need to be replaced. Their home was flooded for weeks after water was released from Barker reservoir.
[Funding for this project was provided by the Park Foundation.]
Ethical questions arise over links between rehab operators and online sites dispensing information about addiction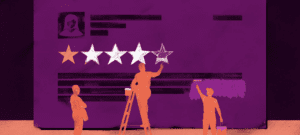 As more people seek information about opioid addiction and its consequences, finding unbiased information is extremely difficult, according to a new report by Cat Ferguson for The Verge. In fact, some popular publications that distribute information about addiction and treatment are doubling as marketing arms for treatment centers. Ferguson, who is pursing a broader investigation into how rehab marketers manipulate addicts, reports that the connections between rehab operations and the sites are relatively well-known within the industry but less known by people going to the sites for impartial information. Prompted by Ferguson's reporting, at least one site added disclaimers about its relationship with a treatment center.
[Funding for this project was provided by the Ethics and Excellence in Journalism Foundation.]
Join FIJ on 'Giving Tuesday' to support independent investigative journalism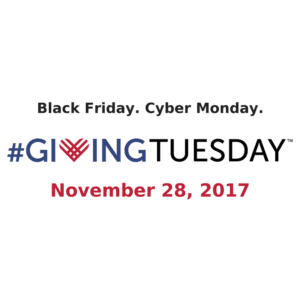 Now more than ever, freelance and independent journalists are in a precarious position. They lack the protections and resources of major news outlets, and they don't always have the funding to pursue their crucial investigations that improve our communities and strengthen our democracy.
For a half century, the Fund for Investigative Journalism has supported freelance and independent journalists by providing grants of up to $10,000 to cover reporting expenses.
FIJ-sponsored writers have garnered two Pulitzer Prizes, two National Magazine Awards, the MacArthur "Genius" award and a slew of other industry praises.
We financially support about four dozen reporting projects every year. The money covers airfare for reporting trips, secures troves of costly data or covers fees for copying public records.
We receive scores of funding requests from investigative reporters, but can only fund a select few. As a result, many important and deserving stories may go untold.
With your support, FIJ-funded journalists can continue to uncover wrongdoing, shine light on information shrouded in secrecy, and speak on behalf of ordinary citizens and the powerless.
Please consider a donation to FIJ so we can continue our important work.
Tests show hazardous levels of pollutants generated by leaf blowers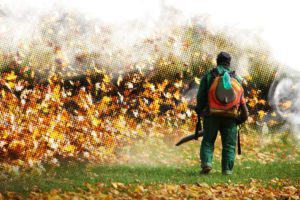 Leaf blowers and other gas-powered lawn and garden machines emit surprisingly large amounts of smog-forming chemicals. But scant research exists on the potential risks to the mostly low-paid immigrant workers who use the equipment for many hours each week.
FairWarning commissioned tests that found that levels of hazardous ultra-fine particles were as much as 50 times higher around the machines as at a busy intersection at rush hour. FairWarning's piece was carried by some 30 outlets, many of them members of the McClatchy newspaper chain. KCET-TV, the Los Angeles public television station, aired a 9-minute piece on the matter.
Meanwhile, the California Air Resources Board continues to tighten rules on leaf blowers and other landscaping equipment to further limit emissions.
[Funding for this project was provided by the Park Foundation.]
Giving thanks to our many sponsors and supporters
With gratitude for their service and support, the board and staff of the Fund for Investigative Journalism would like to acknowledge the many individuals and organizations that help investigative reporters hold powerful people and institutions accountable to the public.

Major Supporters
Reva & David Logan Foundation
Jonathan Logan Family Foundation
craigslist Charitable Fund
Ford Foundation
Ethics and Excellence in Journalism Foundation
Weissman Family Foundation
Morton K. and Jane Blaustein Foundation
Park Foundation
Scripps Howard Foundation
Green Park Foundation
Nicholas B. Ottaway Foundation
The Nara Fund
The Herb Block Foundation
Davis Family Charitable Fund
Ardea Fund
Shari Pfleeger
Irene Schmidt
Connie Rydberg and Nirav Kapadia
Sally Collier and Robert Caiola
Heding Yang
Mentors
Jason Begay
David Biello
Kate Boo
Tom Brune
Ron Campbell
Ryan Gabrielson
James Grimaldi
Linda Jue
Chuck Lewis
Ingrid Lobet
Liz Lucas
Robert McClure
Craig McCoy
Deborah Nelson
Steven Rich
Robert Rosenthal
John Shiffman
Susan Southard
Scott Zamost
Partners and Friends
Catalogue for Philanthropy – Greater Washington
Investigative Reporters and Editors
Freelance Investigative Reporters and Editors (FIRE)
Logan Nonfiction Program
Schuster Institute for Investigative Journalism at Brandeis University
Society of Environmental Journalists
Advisers
Eric Fingerhut, Amy Christen, Pro Bono Attorneys, Dykema
Kyle W. Drefke, Pro Bono Attorney, Orrick
Gary L. Bostwick, Pro Bono Attorney, BostwickLaw
Stefanie Gerard Cohn, Pro Bono CPA, Raffa
Leigh Riddick, Pro Bono Financial Advisor, Kogod School of Business, American University
Bridget Gallagher, fundraising consultant
Bev Orr, bookkeeping and payroll services
Thanks to all!
FIJ awards $107,000 in new grants
Washington – The Fund for Investigative Journalism has awarded 16 new grants, totaling nearly $107,000, to support reporting projects on a host of topics. The money goes toward travel, document fees and other expenses incurred by the freelance and independent journalists so they can pursue their investigations.

The journalists receiving grants include:
Sandra Bartlett, a Toronto-based journalist
Abby Ellis, a New York-based filmmaker, and Kayla Ruble, an investigative journalist who splits her time between New York and Flint, Michigan.
Cat Ferguson, a freelance journalist from the San Francisco Bay Area
Eliza Griswald, a New York-based author
Natasha Haverty, who specializes in criminal justice topics
William Huntsberry, a San Diego-based freelancer
Laura Kasinof, a Berlin-based investigative journalist
Maria Martin, the director of GraciasVida Center for Media
Joshua F. Moore, executive editor for Pine Tree Watch, a nonprofit investigative news service in Maine
Emily Ramshaw, editor-in-chief for Texas Tribune
Wallace Roberts, a Vermont freelancer<
Halle Stockton, a reporter for Pittsburgh-based news organization, PublicSource
Michael Stoll, executive director and founder of San Franciso Public Press
Noy Thrupkaew, a Los Angeles-based investigative journalist
Nancy West, publisher of InDepthNH
Stephanie Woodard, a New York-based journalist
Freelance and independent journalists can apply for as much as $10,000 to help finance their investigations. The next application deadline will be next spring.
---
The Fund for Investigative Journalism | 529 14th Street NW, 13th Floor | Washington, D.C. 20045 | Phone: 202.662.7564 | Email: fundfij@gmail.com | www.fij.org
October Newsletter: FIJ revamps, relaunches mentoring program
The Fund for Investigative Journalism has begun recruiting mentors as part of a revamped mentorship program aimed at providing grant recipients access to some of the country's best investigative journalists. The relaunched program comes with the financial backing of the Scripps Howard Foundation, which recently gave FIJ $5,000.
The gift allows FIJ to offer its mentors modest honoraria for their yearlong commitment to the program. FIJ board member Mark Greenblatt, a member of the Scripps Washington bureau, is helping build FIJ's stable of mentors.
Mentors will be paired with grant recipients who request a reporting coach during the normal application process.
The first batch of pairings will be made in the coming weeks. (more…)