The Secret Tax of San Juan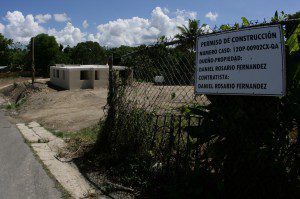 Journalist Eliván Martínez, reporting for the Center for Investigative Journalism in Puerto Rico, discovered a scheme by the City of San Juan to illegally collect money from property owners under the false pretense that it would be used to conserve green space.
At least 648 private parcels, comprising nearly 3,000 acres in the southern green belt of San Juan, are crucial for the preservation of water resources and preventing floods in the capital of the Caribbean island. Nevertheless, at the beginning of former mayor Jorge Santini's administration, these parcels were being developed at an alarming rate. Therefore, in order to allegedly 'preserve' this green area, the Santini administration imposed a secret tax on San Juan citizens, including on poor people, who asked for construction permits. After analyzing aerial pictures, conducting interviews and visiting the area, the investigation demonstrated that the destruction path in those lands continued.
The Santini administration collected more than $20 million dollars in this way, after distorting the municipality's Transfer of Development rights program (TDR).  Even though San Juan collected the "tax" associated with its TDR program until November 2012, this reporter's investigation found that the 6,411 residential units available for sale under San Juan's TDR program had all been sold as of 2007. Nevertheless, the municipality kept selling TDRs that didn't exist, not only to those willing to build over the height limit, but to anyone asking for construction permits.
Meanwhile, the owners of the 648 private parcels (southern green belt of San Juan) who were supposed to receive the money in exchange for limiting development on their land never saw any of it. According to mayor Santini, the money collected under this program was deposited into a special account at the largest bank on the island, Banco Popular. However, this investigation revealed that this account is no longer active and the Santini administration has yet to provide answers on the fate of the money it collected under its TDR program.
After the publication of a series of news articles on the subject, San Juan's new mayor Carmen Yulín Cruz, from the Partido Popular Democrático (the local non-statehood political party that favors the status-quo Commonwealth relationship with the US), has promised to conduct an in depth review of the municipality's TDR program and to refer it to justice authorities in the event that indications of possible criminal activities are found that may warrant charges.
Kill Anything That Moves
Just released by Metropolitan Books, based on classified documents and first person interviews, "Kill Anything That Moves" by author Nick Turse, is a startling history of the American war on Vietnamese civilians.
From the book jacket: Americans have long been taught that events such as the notorious My Lai massacre were isolated incidents in the Vietnam War, carried out by "a few bad apples." But as award-winning journalist and historian Nick Turse demonstrates in this groundbreaking investigation, violence against Vietnamese noncombatants was not at all exceptional during the conflict. Rather it was pervasive and systematic, the predictable consequence of orders to "kill anything that moves."
Drawing on more than a decade of research in secret Pentagon files and extensive interviews with American veterans and Vietnamese survivors, Turse reveals for the first time how official policies resulted in millions of innocent civilians killed and wounded.  In shocking detail, he lays out the workings of a military machine that made crimes in almost every major American combat unit all but inevitable. "Kill Anything That Moves" takes us from archives filled with Washington's long-suppressed war crimes investigations to the rural Vietnamese hamlets that bore the brunt of the war; from boot camps where young American soldiers learned to hate all Vietnamese to bloodthirsty campaigns like Operation Speedy Express, in which a general obsessed with body counts led soldiers to commit what one participant called "a My Lai a month."
Thousands of Vietnam books later, "Kill Anything that Moves," devastating and definitive, finally brings us face-to-face with the truth of a war that haunts Americans to this day.
Preventing Suicide, All Too "Normal" Among Native Youth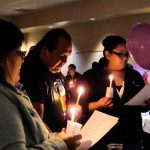 From Stephanie Woodard, for Indian Country Today Media Network: "On the Standing  Rock Sioux Reservation, tribal members who've lost family to suicide heal by  grieving together…
[Native] youngsters kill themselves at a rate at least triple the United States average…
'American Indian and Alaska Native youth have the highest suicide rates in  the country,' said Richard McKeon, chief of the suicide prevention branch of the  federal Substance Abuse and Mental Health Services Administration (SAMHSA). To  begin to abate this, Native groups received about a third of the agency's recent  round of Garrett Lee Smith grants, named for a Senator's son who killed himself  in 2003. 'We want to help as many as tribes as possible reduce risk factors,  such as substance abuse and depression,' McKeon added. With the grants, the tribes will also bolster what scientists call protective  factors. 'For Native people, that means connecting with culture, an extremely  important asset, as well as family and community,' explained McKeon.
Throughout Indian country, even very young children are included in prevention events and activities. 'On the Pine Ridge Indian Reservation, we can start talking about suicide when kids are in pre-school,' said Yvonne "Tiny" DeCory, staffer for the Sweetgrass Project, a tribal suicide prevention program.
How do you broach such a subject with a five-year-old? 'Our kindergarteners  can tell you about how daddy hung himself,' DeCory responded. 'They go to wakes  and funerals. Suicide has become "normal" to them.'"
The Terror Factory: Inside the FBI's Manufactured War on Terrorism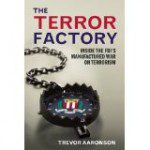 Journalist and author Trevor Aaronson appeared on CBS This Morning to describe his investigation of the FBI war on terrorism, which found that many of the agency's stings were designed with the means, methods, and planning details supplied by the government, not the alleged terrorists.
"Few Americans," Aaronson says, "realize that since 9/11 the FBI has been responsible for hatching and financing more terrorist plots in the United States than any other group."
Aaronson's book, The Terror Factory: Inside the FBI's Manufactured War on Terrorism, which outlines his findings, went on sale this month. His investigation into the FBI sting operation began with support from the Fund for Investigative Journalism.
Texas Lawmaker Explorer Launched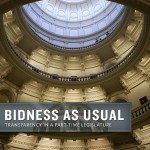 The Texas Tribune has launched an online database that allows citizens to investigate their legislators' financial interests. "The Lawmaker Explorer is a first-of-its-kind interactive tool that gives Texans a window into the personal interests of the state legislators elected to represent them. The Explorer, a nine-month research endeavor, is the linchpin of the Tribune's Bidness as Usual project, a session-long look at ethics and transparency in Texas' part-time Legislature. The Texas Tribune's interactive tool is designed to educate citizens on the degree to which legislators' personal interests conflict with the public interest when passing bills and setting policy. It includes extensive research into all 180 current members of the Texas Legislature, plus the governor and lieutenant governor, and provides details on a lawmaker's employment history and financial records, stock holdings, property listings, campaign finance data and ethics investigations."
Progress Slow on China-Nevada Solar Deal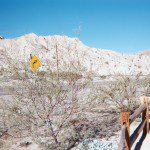 Freelance journalist Heather Smathers reports that progress on a Chinese solar power manufacturing project in Nevada is slow-going.
"The company [ENN Group of Langfang, China] is still working on obtaining its power purchase agreement, which is needed before the land can transfer.."
"Failure to secure a power purchase agreement with a qualified buyer could make the deal null and void. ENN officials were given 18 months to secure the agreement in December, 2011. To date, the PPA has not been secured. Western Area Power Administration, a division of the U.S. Department of Energy, markets and delivers power within 15 states in the West and Midwest. WAPA officials said ENN had not requested to interconnect with their grid, and said they did not have any records on ENN at all."
"As an economic development incentive, the 9,000 acres where the proposed plant will be built were optioned to ENN far below market value, begging the question why Clark County [Nevada], in an economic doldrums for several years, would sell land so cheaply. Even though the law says it's legal to do so, the question remains why Clark County officials are so quick to dispose of the land for a fraction of the market value.
"According to public records obtained from Clark County, as of Dec. 13, 2011, the land appraised for $2,750 per acre, or $24.7 million. The land option agreed to between the county and ENN puts the purchase price at $4.5 million, or $500 per acre."